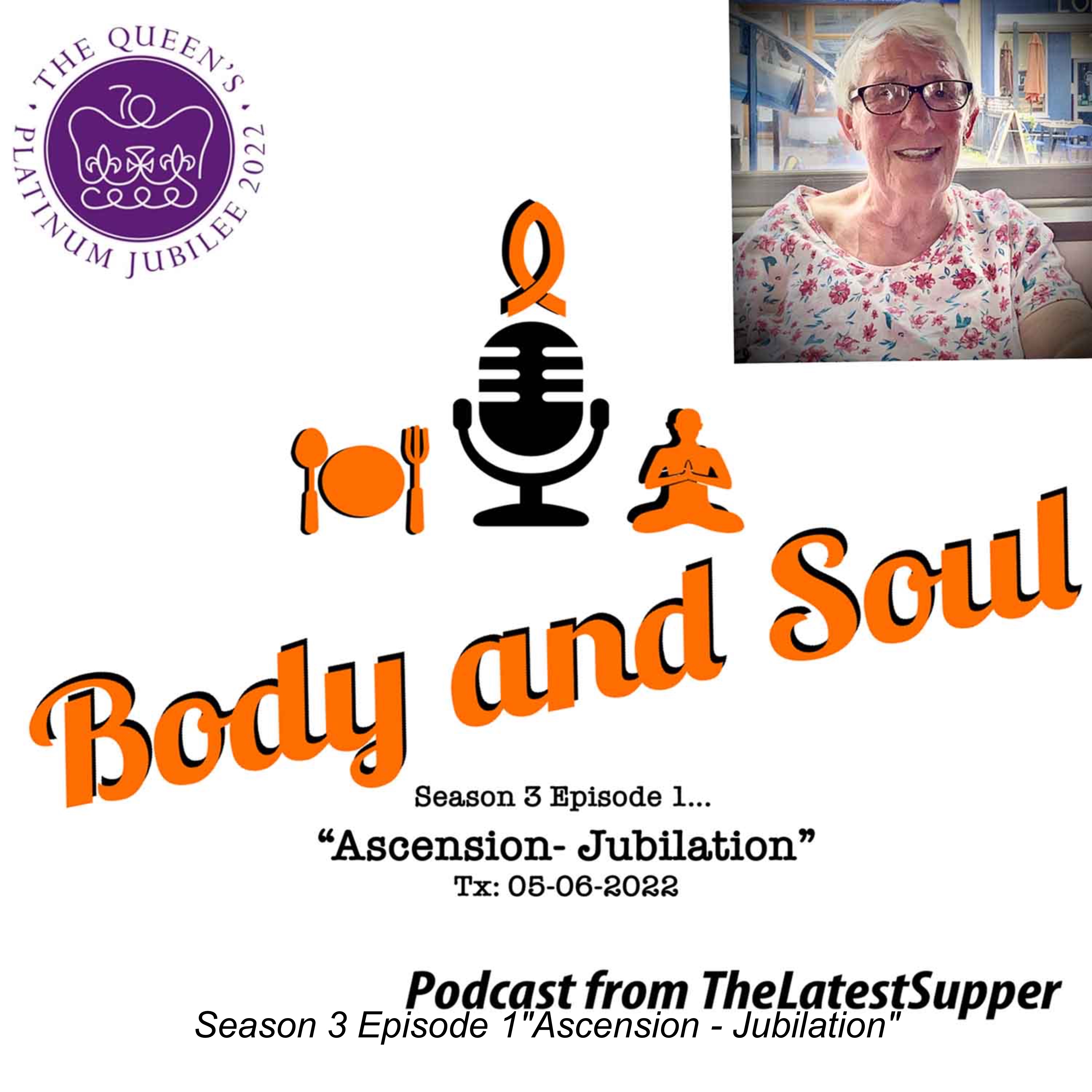 The welcome return of the Body and Soul podcast with the Rev Andrew Fisher from the idyllic seaside town of Burry Port in south west Wales.
The week we celebrate the 70th Platinum Jubilee of Her Majesty Queen Elizabeth II and also the 1989 anniversary of Christ's ascension into the heaven.
We hear from our own national treasure "Granny Pat" Clarke who has seen it all and I cook up a meagre feast fit for a queen from the pursue of a pauper.
The playlist comes from Winifred Attwell, Norman Greenbaum, The Beatles, David Bowie and Anything Box.
Follow us and get in touch via the new website http://bodyandsoul.wales